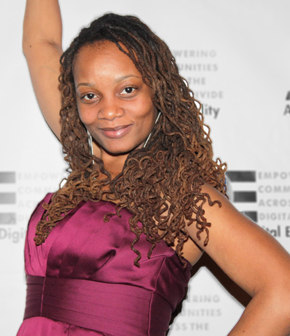 I'm

Aisha Henderson
WordPress and PHP Software Developer
Education Master of Information Systems Management
Keller Graduate School of Management
Location

Atlanta, GA

E-mail aisha@aishahenderson.com
Phone (678) 437-8741
Business

A.H. Web Design

September 5th - September 10th
Hello! I'm a Web Developer specializing in front-end development. I design & develop creative websites by exposing the simplicity & latest web standards as the main objective. Let's take your ideas from initial concept to finished execution for the web. I hold a Bachelor of Science degree in Computer Science from Albany State University and a Masters in Information Systems Management from Keller Graduate School of Management.
Professional Skills
Learning Facebook's React with Redux 10%
Portfolio of Client Work
SourceForce
Product Sourcing and Business Development in Action.
Digital Strategy
Responsive Design
User Experience
Custom Development
View SourceForce.com
Professional Experience
August 2009 - Present
A.H. Web Design, Atlanta, GA
Front-end Web Designer/Developer
Developed website prototypes that will represent the creative idea and objective of the website
Create and manage complex, fully featured websites using the WordPress Content Management System (CMS) as the foundation
Develop websites using the mobile first approach using Responsive Web Design (RWD) techniques and media queries
Build custom WordPress themes and plugins
Use JavaScript with jQuery to implement elegant user interactions
Create proposals, project planning, gather requirements, and architecture design
June 2016 – November 2016
Centers for Disease Control and Prevention, Atlanta, GA
Front-end Web Developer (5-month contract)
Front-end web developer for proprietary C# ASP.NET MVC driven applications
Developed the front-end web pages using ASP.NET and C#
Programmed dynamic reports, extracting data from the SQL Server database and using ASP.NET MVC, C# and LINQ to display the data
Utilize HTML, CSS3, and JavaScript leveraging the Bootstrap framework to display the backend data according to the prototype
Responsive Web Design implementation for the desktops, laptops and mobile devices
Responsive Web Design and cross-browser testing utilizing desktop, mobile and tablet devices
Provide feedback with UI design and complex responsive design solutions
June 2013 – May 2016
Epsilon, Atlanta, GA
Web Developer & Programmer Analyst
Introduce Sass as a new method of front-end development to enhance the Web Development Team workflow as it welcomes scalability, organization for building complex websites
Build websites using a mobile fist approach, Responsive Web Design (RWD)
Provided Front-end design and back-end development via http://texasfamilyfitness.com
Provided Front-end design and back-end development via http://fitnessconnection.com
Provided monthly website maintenance via http://texasfamilyfitness.com
Prepare an Introductory Sass course to present to the web development team members
Manage WordPress Multi-site Network, which includes adding domains, plugins and managing content
Setup Hosting environment for purchased domains
Use the website prototype as a reference to build and modify Landing pages
Build custom WordPress websites using Genesis Framework 2.0 and PHP
Creative development of email marketing materials including email campaigns
Modify pre-built WordPress plugins in accordance to customers' needs
Perform quality assurance tests on all web projects such as Landing pages, Target Display Ads, Email Marketing Campaigns
Plan, develop, test, implement, analyze & maintain the web applications utilizing WordPress as the CMS
Work with business analysts and technical team to develop and finalize requirements while delivering modern web solutions
Provide web application consultation, support and technical recommendations to colleagues in Sales and Design departments
Monitor the websites for quality assurance, adherence to procedures & system performance to avoid interruptions of service and to provide quality customer service
Maintain assigned applications providing resolution of issues in a timely manner
Adhere to project management methodology and standards
Communicate with management staff on a timely & regular basis
Maintain a current knowledge base for a wide range of web skills and share that knowledge with the rest of the technical team
Write documentation to describe program development, logic, coding, and corrections
Test web application components to assess whether the solution meets the reliability, performance, capacity, scalability and technical requirements
July 2010 – August 2012
Alliance for Digital Equality, Atlanta, GA
Digital Marketing Manager
Use languages such as PHP, jQuery, HTML and CSS to develop and maintain the website's functionality and aesthetics
Build websites using a mobile fist approach, Responsive Web Design (RWD)
Design templates, graphics and banners for the website by utilizing Adobe DreamWeaver, Flash and PhotoShop
Optimize website for successful keywords to have better search results and organic web traffic
Manage WordPress Multi-site Network, which includes adding domains, plugins and managing content
Setup Hosting environment for purchased domains
Install SSL to enhance security features to support client integrity for online donations
Design brochures, flyers, business cards, booklets, calendars and e-newsletters
Analyze and report the weekly and monthly performance metrics of email marketing campaigns using MailChimp and Google Analytics
July 2007 – August 25, 2009
Parker Executive Search, Atlanta, GA
Web Developer & Database Manager
Maintain website by developing scripts using PHP, MySQL, HTML, CSS, and JavaScript
Install PHP, MySQL and Apache (LAMP) on Mac environment for local testing
Serve as the primary web developer and responsible for all stages of website life cycle from initial design and architecture to development, deployment, and management
Customize Parker Executive Search's website via secure login features to support client integrity
Design Target Display Ads (TDA), banners, and e-newsletters to drive attention to website
Redesign, develop, & implement new PHP code base to increase scalability and user experience
Work directly with clients to ascertain requirements and projects goals, ensuring that all objectives were outlined and accomplished
Coordinate with technical services and management to ensure that projects did not exceed budget and time constraints
Responsible for quality assurance of finished websites including the validation of web forms and links and web pages
March 2005 – July 2007
Reynolds & Reynolds, Duluth, GA
Programming Support Specialist
Maintain and customize Reynolds & Reynolds dealership system software code via the execution of work orders
Troubleshoot customer problems of various complexities and provide technical support via email and/or phone. Customer issues may relate to code defects, product configurations, hardware configurations or other issues
Respond to situations where product support has failed to isolate or fix problems in malfunctioning equipment or software
Provide programming support and quality assurance tasks for Dealer Management Software
Responsible for diagnosing, troubleshooting, resolving and documenting system and/or software issues
Manage case intake, workflow and research efforts for application support issues
Ensure cases are worked and closed according to company guidelines
Work with appropriate resources and departments to resolve issues
Use Pick Basic based code, ERA (UNIX Variant) and Radar (Version Control) to create, edit and test code
Work with the Team Leader and Manager to improve processes and productivity
Validate other team members code changes and act as a mentor to other team members by answering questions and recommending resolutions
Develop and maintain test plans, specifications, procedures, and results
Additional responsibilities include training and mentoring new programmers and ensuring compliance with standard processes and procedures
Education
2005 - 2006
Master of Information Systems Management
Keller Graduate School of Management
2002 - 2004
Bachelor of Computer Science with a concentration in Business
Albany State University
What Clients Are Saying
Aisha, Thanks for helping us get back into the stream of business with your beautiful design of Roderick's website. It is absolutely FABULOUS! It has been a pleasure working with you and I look forward to future endeavors with you.

Sharron Vines Roderick Vines Studio

My company was desperately in need of a website. I was fortunate enough to find Aisha Henderson of AHenderson Web Design, LLC. Within a week of my initial contact with her I could view the site. During the building process she enlightened me on details of the design process that I was not aware of. She provided money saving suggestions regarding hosting and maintenance. I've since taken advantage of many of her companies' other services such as it's logo creation services, business cards and social media. I've had several people who have viewed my site mention to me, how clear the site is.

My initial thoughts were to find an entity to perform one task and that would be it. Instead, I've found a company that I'm utilizing as if it were my own IT Division. I'm a very satisfied customer and supporter. If you have a need for any of the services that her company provides, I am recommending that you give her an opportunity to perform. The result for me was pure quality.

Boris Whiteside Keller Williams Realty Atlanta Partners

I have worked with Aisha on and off for a few years now. What has always stood out about Aisha is her work ethic. She is organized, a hard worker, committed to her craft and her clients. She will do all that is possible to ensure that you are happy with her services.

Kia Georges Graphic Designer and Production Artist